Radiante Cuff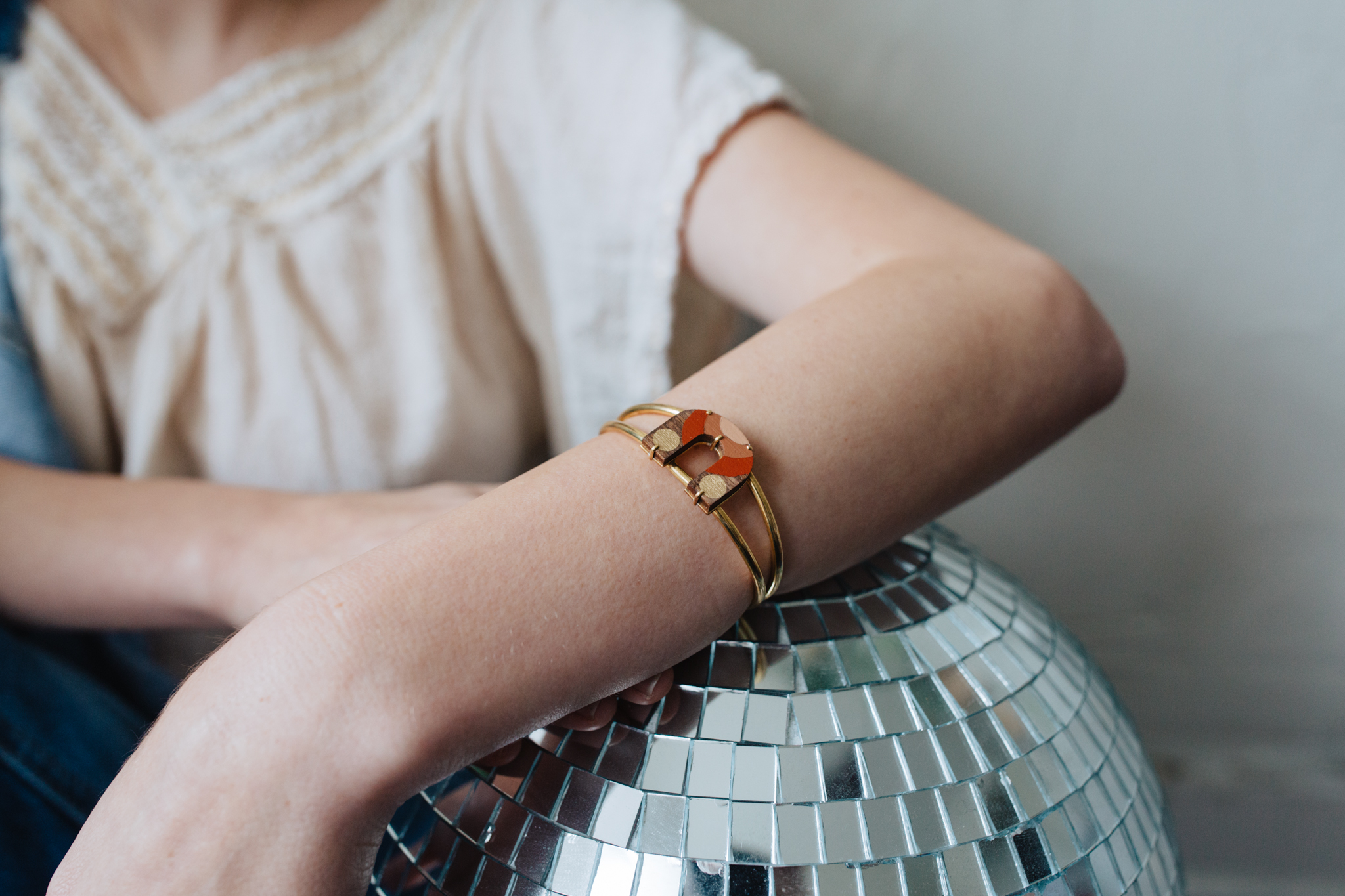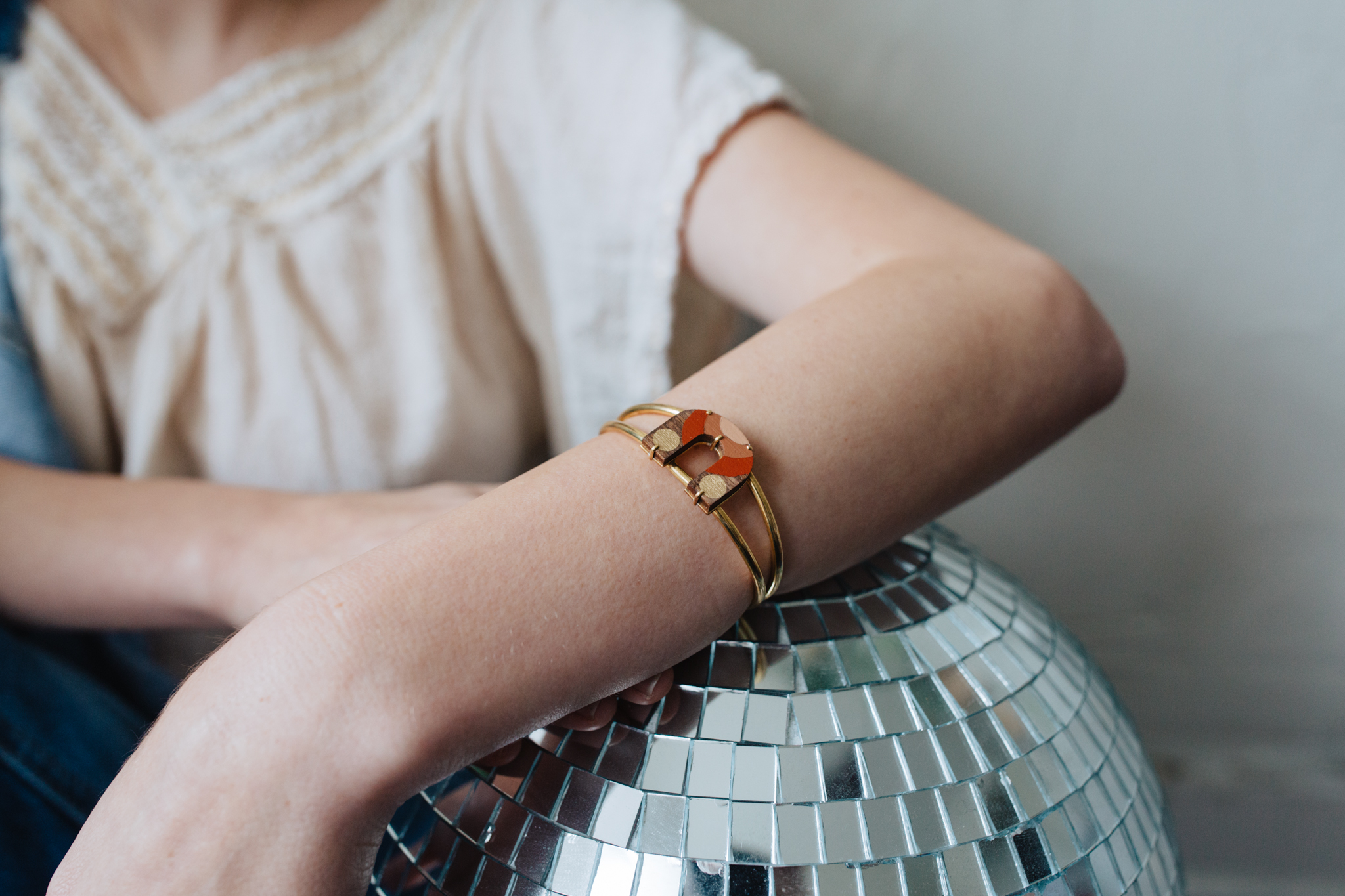 Radiante Cuff
The Radiante cuffs are handmade from start to finish and thus a true labor of love. The brass wire is formed into a double arc and then the painted wood U shape is prong set right in the middle. You are truly wearing a rare piece of art as each piece is handmade from start to finish and is unique. Available in two color stories: Sunset (warm tones) and Sky (blue cool tones).

2 3/8" Diameter. Adjustable.

The Cielo F/W 2018 collection has been inspired by many things but mostly the song by Erykah Badu "Otherside of the Game." There are these poignant lyrics "Summer came around and the flowers bloomed. He became the Sun and I became the Moon..."